Master Brick Restoration Inc.
Contractors & Tuckpointing

We offer masonry restoration
and tuckpointing Chicago, IL

Master Brick Restoration Inc.
years of experience
in masonry, tuckpointing,
brickwork & waterproofing
[ist_form_dresser showupload="false" required="name,email" receiver='masterbrick@strony1234.com' sendlabel='Send' redirection='/thankyou/' ] [/ist_form_dresser]
MASTER BRICK MASONRY RESTORATION CHICAGO
Masonry Restoration Chicago, IL - Master Brick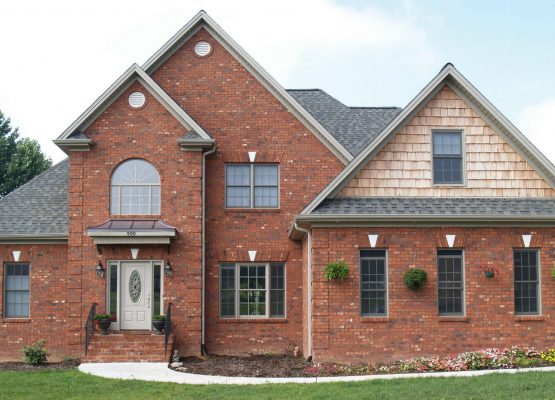 Is it time to get your brick masonry restoration done in Chicago? Then Master Brick Masonry Restoration is here to help. We do every aspect of your restoration process with the utmost care, and with a sharp eye on the details that make the biggest difference for your brick. We ensure that the safety of you, as well as our master masons, is always at the top of our priority list. Our reputation for workplace safety is top-notch. 
With a wealth of expertise, years of service, and the skills to get your job done right, we can handle any masonry restoration in Chicago. You can always trust Master Brick Masonry Restoration to give you the attention you deserve, and that making you happy with our work is very important to us. We have served the Chicagoland area for a long time, and we look forward to continuing to this legacy for many years to come.
What is Masonry Restoration Chicago, IL?
Our highly skilled masons have made Master Brick Masonry Restoration the recognized leader in the masonry restoration and repair industry in Chicago. Masonry is one of the world's oldest art forms, and we believe that preservation is essential, especially for beautiful historical buildings. Masonry restoration for more modern buildings improves the appearance and increases real estate value, and saves you money in the long run.
We recognize that each project is unique, and we carefully plan each step, whether it is repairing, cleaning, or masonry replacement. Our technical skill and experience in matching existing brick, stone, precast concrete, block, and other quality masonry materials make us the Chicago masonry restoration contractor whose work stands the test of time.
Many natural elements contribute to the deterioration of building's facades. Pollutants, ground movement, moisture all have a hand in slowly weakening your building's structural integrity and cutting the life of your building short. The following signs, cracking masonry, loose cement, missing bricks, or flaking indicate that it is time for Master Brick Masonry Restoration in Chicago to fortify your building, making it safe now and for the future years. Give our masonry restoration contractors a call today.
Steps To Masonry Restoration Chicago, IL
For your masonry restoration needs in Chicago, we proceed with the following steps to ensure the success of the project.
Determine the current state of the brick wall structure, property, or building by performing a professional inspection 

Inspect all mortar joints that need repair, replacement, or intricate tuckpointing

Identify damaged or loose portions that need precise work

Explain the safety measures necessary while doing the work to protect our workers and the public as a whole
When you choose Master Brick Masonry Restoration in Chicago, you are choosing quality work done on your masonry at reasonable rates. Trust our years of experience in the business to give you wonderful results you can enjoy for years ahead. At our masonry restoration company, we value quality work and exceptional performance done in a safe environment. Entrust your premium masonry rehabilitation needs to our expert contractors. For a reliable masonry restoration in Chicago, give us a call!
What To Ask Before Hiring Masonry Restoration Company Chicago, IL
Credentials and Experience
Masonry contractors should be able to provide proof of licensing, credentials, and references. You should know how long they have been in the industry. These will let you know that the contractor you are hiring has a successful track record. While you're at it, ask for examples of their work, and if they specialize in particular materials to prove their craftsmanship and artistry. At Master Brick Masonry Restoration Chicago, we work with stone and brick veneer.
Project Management and Scheduling
Ask them for details of the masonry restoration, who will be performing the work, the time frames, and the payment options and conditions. Ask if they clean and will leave the space in the same, clean condition in which they found it.
Insurance, Guarantee, or Warranty
Ask if they masonry restoration contractors are insured in case of accidents. A guarantee is a sign that masonry restoration contractors believes in their ability and the project will stand the test of time.
MASONRY RESTORATION CHICAGO IN COLD CLIMATES
As the weather begins to cool, masonry restoration Chicago continues flat out.  To repair bricks properly in colder weather, a different process, different tools and equipment, and occasionally different materials are required.  The objective of our masonry contractors Chicago is to minimize the harsh effects of the elements and remain cost-effective.
Brick repair Chicago is as efficient in winter as in springtime, with only slight changes in procedure and some added precautions.  The ability to adequately repair brick in any weather condition is a notable benefit of brick masonry construction.  Severely cold weather causes the moisture within the mortar to freeze and expand, making mortar the most complicated part of cold weather masonry restoration.  The structural integrity of a masonry Chicago building and its components can be threatened by this cycle.
It is crucial to hire a professional masonry team you can rely on. We at Master Brick Tuckpointing Contractors have decades of experience and expertise in the industry so you can rest assured you will have outstanding results no matter the weather.